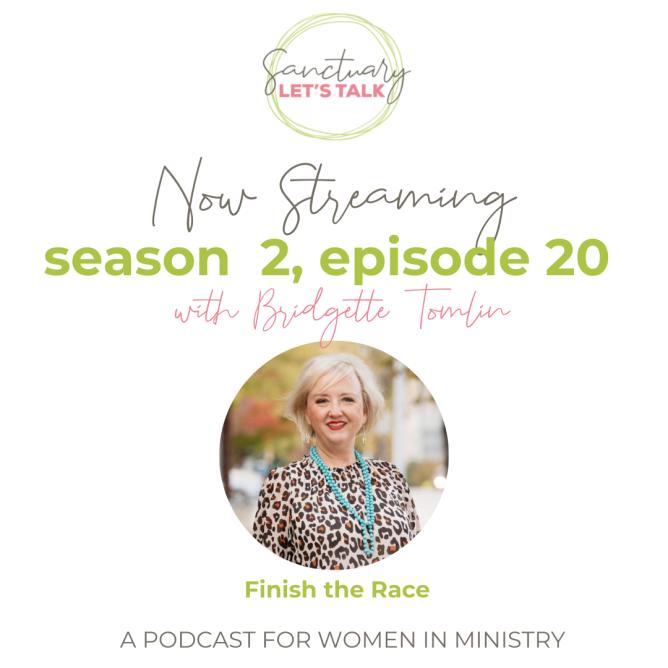 A Message from Bridgette Tomlin
Stepping past the norm for Let's Talk with Sanctuary, host Bridgette Tomlin takes this episode to deliver a timely message that she strongly felt prompted to share–one that made her feel uncomfortable in the receiving and, undoubtedly, in the delivery. And while she assures the listener "this may never happen again", Bridgette couldn't help but obey the Holy Spirit's prompting, pouring her heart out to the listener and urging each follower of Jesus Christ to finish the Race.
Stream Season 2, Episode 20 directly here, or find "Let's Talk with Sanctuary" on your preferred podcast listening platform.