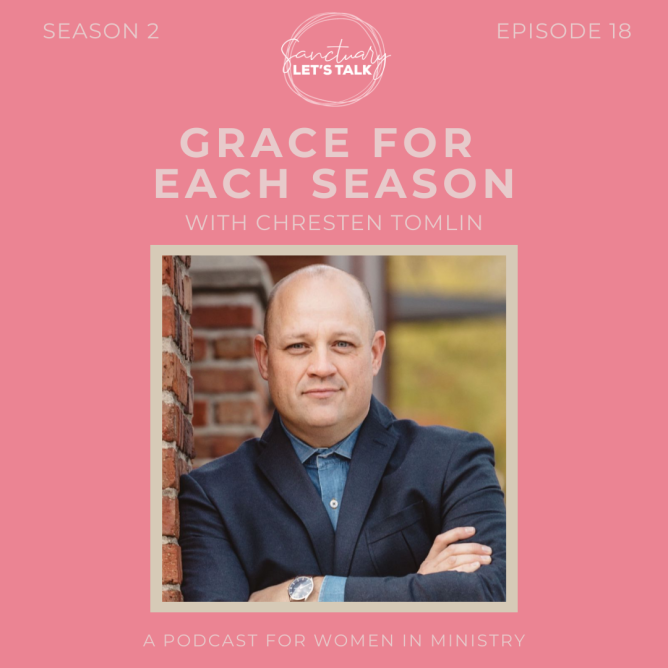 Bridgette Tomlin hosts a podcast, designed for women in ministry and in leadership, called Let's Talk with Sanctuary. While the podcast focuses toward women, much of the content can be enjoyed by men, as well! Recently Chresten was a featured guest on Episode 18 of the show's second season. Here are some details about this power-packed episode entitled Grace for Each Season:
We know that just because something is hard, it doesn't mean you aren't assigned by God to do it. But how do you know if something is harder because the grace God provided for that season has been removed? Today's guest is husband to Let's Talk's host Bridgette Tomlin, Chresten Tomlin. Through this episode, Chresten and Bridgette endeavor to share a conversation they've been having throughout 24 years of marriage and ministry during various seasons. They share behind-the-scenes details of highs and lows in their own marriage + ministry journey, what they did right, what they did wrong, and everything in between. You'll love this up-close-and-personal conversation as this husband and wife team showcase their personal passion to provide support for every ministry couple.
Click here to stream this episode directly or find "Let's Talk with Sanctuary" on your preferred podcast listening platform.