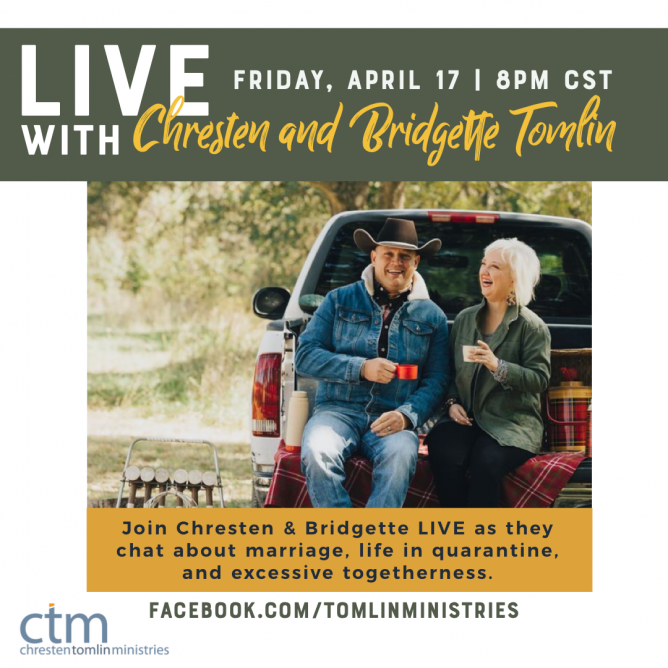 LIVE with Chresten & Bridgette Tomlin
Depending on where you live, the Corona-quarantine in America is approaching the one-month marker. In many ways we have weathered the initial shock, the mega-adjustments of schedule, the surrender to a slower pace, and the navigation for supplies while facing the fear and uncertainties of the future. But how are your relationships holding up in the face of this pandemic? Have you found that your marriage is deepening and relishing in the additional time together? Or are you at odds, now facing the realities you were once too busy to confront?
Chresten & Bridgette have found themselves together far more than is typical for this family as Chresten is frequently away from the family home with ministry travels. Check in with this ministry couple on Friday, April 17, 2020 (8PM CST) as they take to LIVE via Facebook and discuss marriage, quarantine, and excessive togetherness. 
—> Follow Chresten Tomlin Ministries on Facebook by clicking here