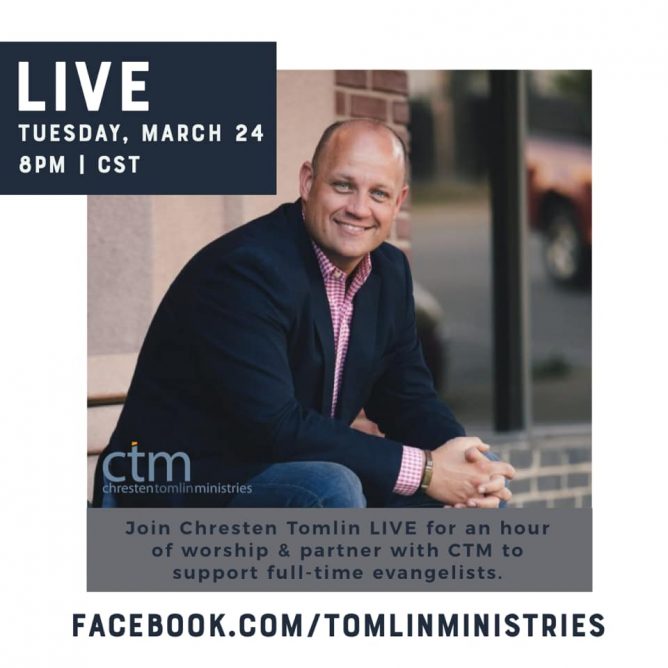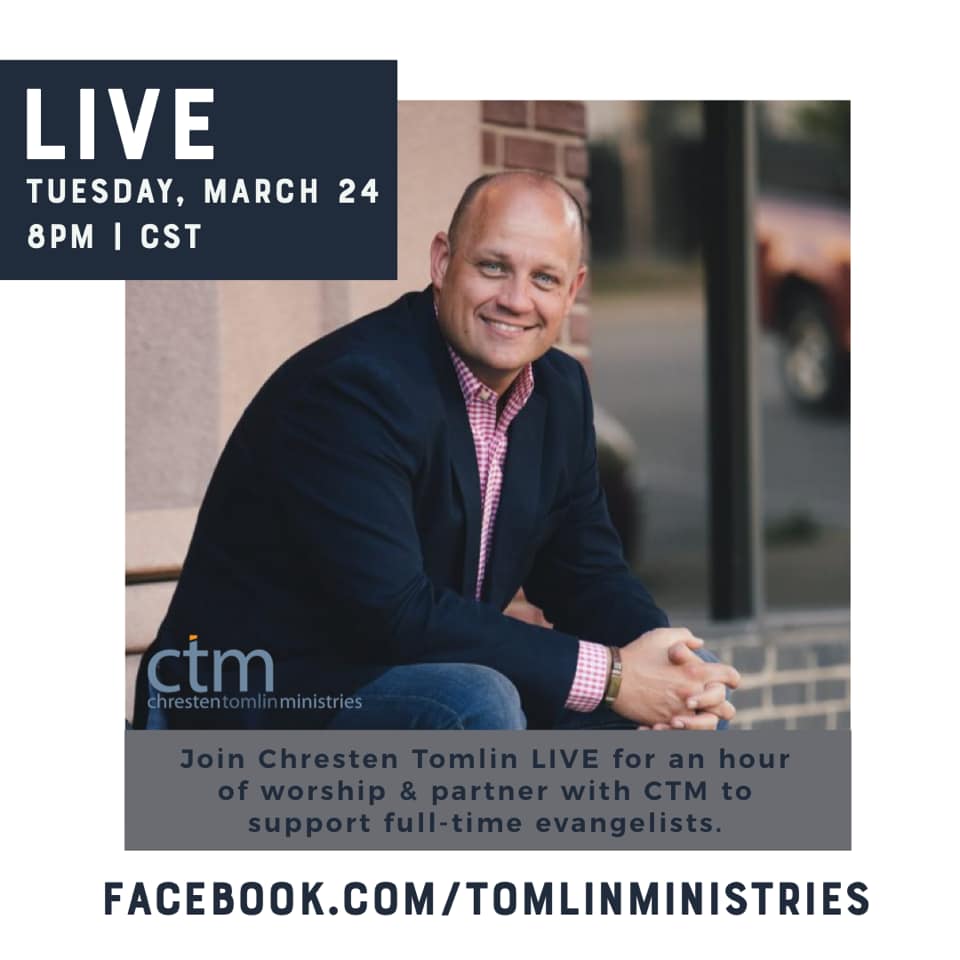 Join Chresten Tomlin LIVE
Join Chresten Tomlin THIS TUESDAY, March 24 @8PM CST, via Facebook LIVE for an hour of worship. With so many churches being forced to cancel their regularly scheduled services, many of our evangelists are suffering financially due to lack of support. The livelihood of the full-time evangelist depends primarily upon ministry partnership with the local church.
Through this FB LIVE event, it is our goal to raise funds to send to some of our fellow evangelists currently in need. All donations received will be tax-deductible and can be donated via our giving portal or mailed & payable to: CTM, PO BOX 55097, Tulsa, OK 74155
Be assured all donations will be distributed out to full-time evangelists.
Let's worship together, partner together, and support one another during this time of worldwide crisis.
Expecting the Unprecedented.
—-> Click here to donate for this cause.
—> Click here to join and share the Facebook LIVE event.