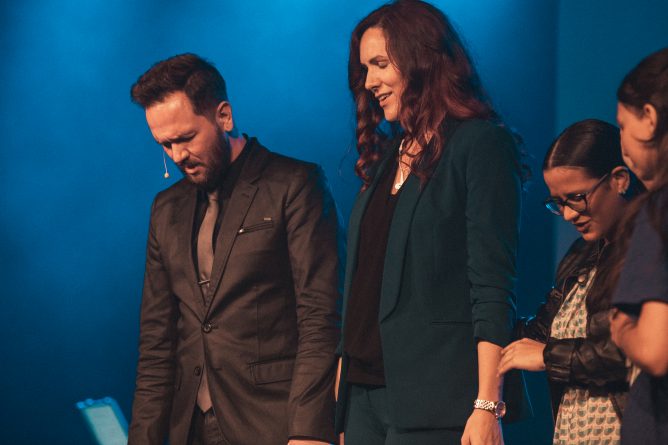 Standing Behind the Front Lines.
At Chresten Tomlin Ministries we are honored to serve ministry families each week. While our ministry most definitely provides preaching and music for a variety of platforms, another facet of ministry for the evangelist is to the pastor and his/her family. Pastors are on the frontlines, reaching the lost and growing the saved. And while being a pastor has never been easy, these past few years have been unbelievably difficult for most pastors. A worldwide pandemic has required pastors to navigate through waters they've not experienced before. There was no map for how to lead and minister to people through such troubling times. Most pastors have conducted more funerals in the past year and a half than they typically would in a decade or more. Pastoral care is complicated because of social-distancing. Many church members found an exit ramp in the midst of mandated or recommended quarantines and have yet to return. And yet many of those never alerted their shepherd that they were abandoning the flock.
There was no map for how to lead and minister to people through such troubling times. Unprecedented times.
Through more than two decades of itinerant ministry, we have sat and listened, providing a safe place for pastors and their families. And gratefully God has entrusted us to take that ministry one step further through the past nearly seven years through an outlet called Sanctuary. Sanctuary is a ministry for ministry wives that launched in February of 2015 with a two-day, two-night retreat. God blessed the effort so greatly that since that initial launch, we've developed a website entirely devoted to resourcing ministry wives, launched dozens of Let's Connect events where ministry wives meet up quarterly for dinner and connection, a vibrant blog library, and most recently a podcast for women in ministry called Let's Talk with Sanctuary.
In just two short weeks, Bridgette will launch Sanctuary's fifth Let's Retreat at Gathering Oaks Retreat, located just outside of Waco, Texas. This two-day, two-night retreat is designed to provide rest, renewal, and sanctuary for women who are married and in full-time vocational ministry. Guests register as early as February each year for the November event. The registration cost is kept low as to make the retreat accessible and affordable for ministry families. The ministry partners of Chresten Tomlin Ministries provide support for the remainder of the event's budget, providing a high-class, well-developed event that these women truly deserve.
Statistics are dire when it comes to the longevity for today's ministers. But now is no time to jump ship or abandon the plan of God! As believers in the local church, we must be diligent to tend to the shepherd as we expect him or her to tend to us. We must thwart the plan of the enemy to divide and conquer. We must determine we will not allow offense to rob us of our God-given assignment. We must finish strong.
Will you partner with us in providing support to our spiritual leaders? There are two ways to do this:
Pray.

Pray for your pastor. Pray for clarity in how to provide support and not drain the pastor's resources–emotionally, physically, spiritually, and financially.
Pray for Sanctuary's Let's Retreat, set to launch on Tuesday, November 9, 2021. Ask God to shower all in attendance with His glory, grant them deep rest, and provide authentic connection for each guest.

Give. As we approach the launch of this year's Sanctuary Let's Retreat, the budget is nearing completion, but we still need additional support. All funds given through Chresten Tomlin Ministries and designated as 'Sanctuary' will go to finish the budget for this year's event and then to secure the location for the 2022 event.
At Chresten Tomlin Ministries, we desire to raise up a new generation of Pentecostals, filled with the Spirit and driven by conviction. So when pastors, evangelists, teachers, prophets, and apostles are encouraged, refreshed, refueled, and supported, they pass the baton on to that next generation of Pentecostal believers!