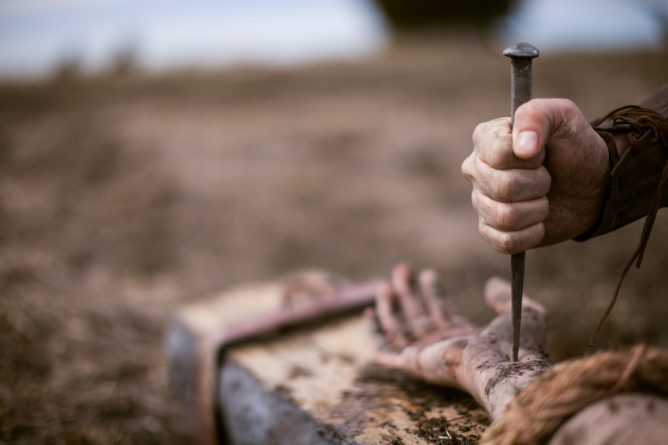 When I survey the wondrous cross
On which the Prince of glory died,
My richest gain I count but loss,
And pour contempt on all my pride.
It has been told that hymn composer, Isaac Watts, got his start in composing hymns after he complained to his deacon father about the lackluster songs of the Church in his day. His father challenged adolescent Isaac: "Make some yourself then!"
By age 33, Isaac composed what has come to be known as one of history's greatest hymns of all time, When I Survey the Wondrous Cross. My heart is stirred this week as the lyrics of that song continue to fill my heart and mind.
The Cross of Christ carries such a powerful force as it is genuinely both gruesome and beautiful. Gruesome in all its particulars as we survey as best as we can the intensity of His suffering. How agonizing the entire experience was for our Lord! Beautiful in that throughout each moment of His suffering Christ willingly forged ahead for the sole purpose of fulfilling God's plan: to bridge the chasm that sin wrought between God and man.
See from His head, His hands, His feet,
Sorrow and love flow mingled down!
Did e'er such love and sorrow meet,
Or thorns compose so rich a crown?
As we celebrate worldwide this sacrifice of ultimate magnitude, may we all stop to fully survey the price He paid for us individually. May we step beyond our western rituals and absorb the weight of such a cost.
Were the whole realm of nature mine,
That were a present far too small;
Love so amazing, so divine,
Demands my soul, my life, my all.

Because time is short,
Chresten & Bridgette Tomlin
---
If you have questions like "what is sin?" or "why did Jesus die on the cross?", click here to learn more about this amazing gift Christ died for.