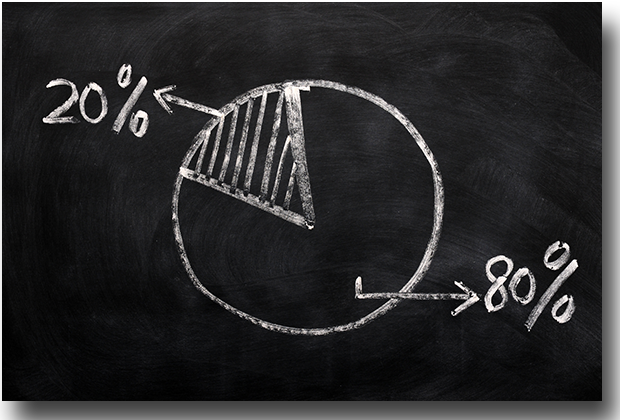 Passing Up the 80-20 Rule
1 Corinthians 15:58: 58 Therefore, my beloved brethren, be steadfast, immovable, always abounding in the work of the Lord, knowing that your labor is not in vain in the Lord.
Chresten and I attended a memorial service recently for a true man of God. The service was Standing Room Only and attendees filled several other rooms of the church to view via live stream. As the tributes were spoken from the platform, one from a member of the family, another from the church's pastor, and still another from a previous pastor and employer, their words all painted the portrait of a man who embodied the term 'servant'. As a staff pastor of this local church, he was an intricate part of the many successful ventures of their ministry team and community. When in doubt, ask 'this guy'! He knows! And there were no areas of that church or his own family's goings on with which he was not intimately acquainted.
One of the most fascinating facts shared by the church's pastor in reference to this precious man, taken from this life all too suddenly, was that he had been a part of this particular church for more than 20 years…but had only been on full-time paid staff for about ten years of that time. For the first ten years, he faithfully sowed, giving of his time in such a sacrificial fashion that, as the church grew, they could not foresee moving forward without his leadership on a full-time basis.
Have you ever heard of the 80-20 rule?
It has been estimated by many statisticians that, on the average, 20% of the local church members do 80% of its work. In other words, 80% of the average church's membership and faithful attendees does only 20% of what is required to make the church fully functioning. This begs the question: would the work commissioned by Jesus to His disciples in Mark 16 be completed by now if everyone was on board who claimed to believe?
The local church is a living organism, designed by God to be founded, cultivated, grown, and multiplied by the body of Christ. What is the body of Christ? "The phrase 'the Body of Christ' is a common New Testament metaphor for the Church (all who are truly saved). After Christ's bodily ascension–following His death and resurrection, He continues His work in the world through those He has redeemed. The Church now demonstrates the love of God clearly, tangibly, and boldly."♦
As we travel in our evangelistic and worship ministry, Chresten and I often sit across the table from lead pastors and staff pastors who cite that, while their heart's desire is to offer various ministries to diverse age-based and interest groups within their church, as well as their community, they simply cannot find the volunteers to assist. Their faces dim as they speak of a time when they were able to produce solid ministry opportunities through small groups, graded classes, boys and girls clubs, and missional outreaches. But now, it seems, people are far too busy and are slow to commit to long-term ministry positions.
If you were raised in the local church, who do you recall was primarily involved in the ministries that were such a blessing to you? And if you were not raised in the church, what role did a layman or parishioner play in bringing you into the Body of Christ? The local pastor, whether vocational or bi-vocational, plays a vital part in shepherding the Body as a whole, preaching weekly at least once, and discipling the staff and lay leaders. But more often than not, members of the Body are intricately involved in bringing in the lost and then serving alongside the pastor to grow the new believers into full maturity. When a new believer grows in his walk in the Lord, the Word instructs him to get to work!
Paul faced the dilemma of lazy believers when he wrote to the Corinthian believers in 1 Corinthians 3. "I'm still having to bottle feed you, friends! You should be eating meat by now!" In other words, "grow up and get to work."
"I'm too busy to serve at church."
We are a very busy people. We are busy with work. We are busy with family obligations. For many, hours are spent in traffic daily. But is it possible we fill what remaining time we have, beyond mandatory tasks, with things that swing a little more often into the temporal lane rather than the eternal? Chresten often says, "There's a big difference between what is good and what is best". Sometimes we invest our flexible time into things that may very well be good, but they aren't best.
"What's the difference between good and best?"
There's no shortage of Little League ball team coaches but a shocking lack of teachers for children's classes at the local church. Family devotions are frequently overlooked, but time watching TV together is an easy sell. Funds for youth camp or missions trips are hard to come by, but the booster club is filled with hard workers to raise money for football camp and band uniforms. Eating dinner out with friends on the weekends is the norm, but volunteers to take meals to the shut-ins or assist with the unexpected funeral dinner are sparse.
Is Little League baseball bad? Should family TV time together be avoided? What's wrong with enjoying dinner with friends? No. No. And nothing. But when such things are easily committed to, but faithful service to the work of the Body of Christ is neglected, the temporal trumps the eternal.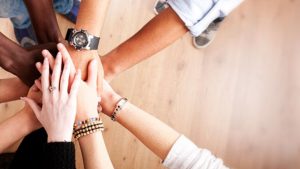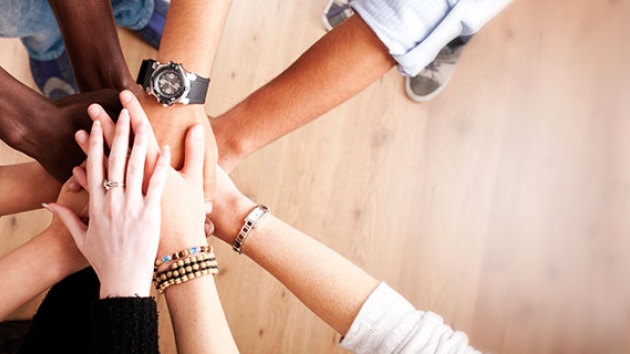 Let me challenge the Gen X, Millenials, and Gens Y & Z today: it's time to step up! Your children's eternal outcome and the greatest harvest of all time are resting in your hands! How does your weekly calendar reflect your priorities as a whole? When you look back over your own life, what activities shaped your character the most profoundly? Who made those things possible? I can say with absolute certainty, those who shaped your life were those who were people of character, servants of God, faithful workers in the local church and charity, and quick to volunteer to give willingly and sacrificially.
"What can I do?"
Pray. Stop and ask God to reveal the areas in your life that are superfluous.
Prioritize. Begin by making a list of your daily, weekly, and monthly responsibilities. Then, categorize each responsibility into 1/ Required or 2/ Optional; 1/ Temporal  or 2/ Eternal.
Pray again. When this list of responsibilities is completed, take it back to the Lord. He will show you what you can keep and what you should replace. Balance is important! It's good to have fun things that you do and required things that you do. When you can blend fun with eternal consequences, that's the ultimate prize!
Ask your pastor or local church leaders what needs to be done. Find an area that interests you and best suits your skill set. If you're impatient with children, it's not likely that God is going to call you to children's ministries! He works within the framework He has already designed in you. Own that and take one step forward in the direction of commitment, even if it's small.
Show up to work! Committing to work as a full-functioning member of the Body goes beyond giving your word. It is only fulfilled when you show up and keep your word.
Work with excellence. Give the same measure of effort to your work for Christ as you would for the paycheck at work. Hey, you're working for the King of kings! He's worthy of the BEST!
Even God Himself doesn't expect His children to all accomplish the same things. Each member of the Body has different gifts, different abilities, different levels of finances, and different amounts of time to contribute. But He asks us to give Him our best. What does your best look like? Give it to His work and He'll bring it back to you in immeasurable fashion!
1 Corinthians 3:7-9:  7 So then neither he who plants is anything, nor he who waters, but God who gives the increase. 8 Now he who plants and he who waters are one, and each one will receive his own reward according to his own labor.

9 For we are God's fellow workers; you are God's field, you are God's building.
Growing to serve, Serving to Grow–
Bridgette
---
♦How is the church the Body of Christ?. Retrieved from www.gotquestions?.org