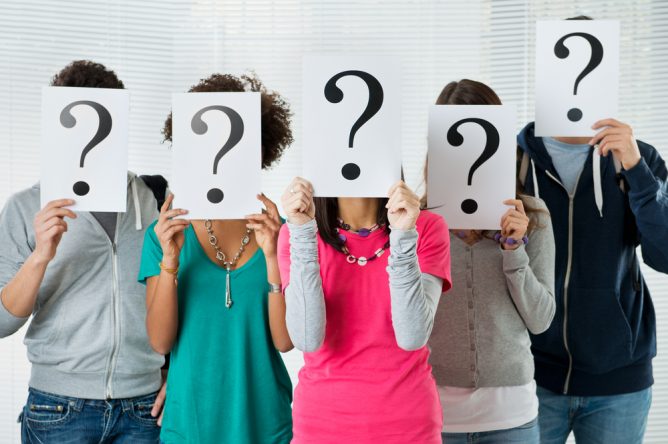 Musings of a Secret Church Shopper
I've often teased that I have enough lifetime experience to be certified as a secret shopper for churches. A dear elder saint friend of ours once said, "I'd put my church attendance up against anyone!" A lifetime of faithful church attendance is one thing. But being a part of traveling ministry for most of those years, visiting a new church most every single week, I have surely seen a thing or two.
Beyond any shadow of doubt, the church has changed over the four decades I personally have lived. It is remarkable the shift that has transpired, even through the nearly twenty years that Chresten and I have been in full-time ministry together. Some of the changes have been for the better. Some so-called traditions that had become sacred cows or ritualistic identities have been shaken off by many.
But let's be honest: many ministry endeavors that were birthed in an effort to move "outside the box" have now become the new box. This is the nature of humanity. There is the original. And then there are all the rest who don't want to create or work quite as hard and they replicate that original format or model until what was once outside the box is now inside the box.
What is disturbing ultimately is when the trendsetting for the Body of Christ begins to redirect her focus from winning the lost and making disciples to drawing larger crowds and promoting incredible ideas, graphics, events, and ministry celebrities. Don't get me wrong: it's easy to do and most of us in ministry or as a faithful church attender have done it at one time or another.
Is the condition of our nation showcasing the authentic effectiveness of such trends?
I am not writing in an effort to bash organized ministry, excellence in outreach, or even methodology within styles of ministry. If I did that I would contradict the Word of God itself. Even Jesus had quite the well-oiled machine in His own evangelistic organization. He had someone assigned to cover just about every detail that would be necessary in order to manage the masses that followed Him. We read in Acts about the long-term residual results of this crucial foundation. The Early Church was multiplying by the THOUSANDS each day. Such effective church growth could not have been possible without a tremendous understanding of reaching and keeping.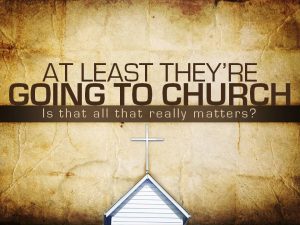 Reaching and keeping.
That's the ultimate goal, right? It has often been quoted that what you reach them with is you'll need to keep them with. So what will it take to keep them in a frenzied culture wrought with anxiety, stress, scheduled events and obligations from here 'til kingdom come…and no sense of obligation to fit church attendance in to the mania?
Are we looking to make great church attenders? Are we genuinely after the bragging rights for most experiences per weekend with record-breaking giveaways? Or are we after eternal results?
That's a lot of questions, I know. But if nothing else, my goal would be to forge a spiritual speed bump for much of the Body of Christ today. As a certified secret church shopper, I can tell you what I do sense in the churches getting it right today–and when I say getting it right, I mean genuinely fulfilling the Great Commission (Mark 16):
People today aren't really looking for greater technology, a better band, the stellar stage set, the perfect cup of coffee, or even the right clothes on the pastor at his lectern when it comes down to it. They are looking for something they can't find anywhere else in town: an authentic presentation of the freedom-giving, life-changing Gospel of Jesus Christ preached and taught from a heart of love, passion, forgiveness, and authority. And the power that comes with it. All the tools in the toolbox may get them there, but without the authenticity and anointing, those tools won't keep them there. Signs? Wonders? Miracles? Yes, yes, and yes.
People today won't make time for a church who isn't interested in welcoming their children. If you reach the kids, you've won the family, nine times out of 10. We can't give leftover effort to the children or provide only babysitting and expect today's parents to earmark family time for church time.
It takes everybody getting involved. From the door greeter–a HUGE responsibility as he or she creates the absolute first impression!–to the nursery worker to the usher and small group leader, everyone taking their responsibility seriously and committing to excellence and heartfelt connection creates a make-or-break situation.
The pastor could totally be right on and the worship leader have the band running at optimum performance, but if the people sitting on the pews only speak to one another and don't go out of their way to welcome a guest, what is presented from the platform means little to nothing. A friendly church body chooses to connect the dots for the casual church attender. Believe me, people are looking for reasons not to attend church today; not reasons to actually make time for it. A genuine show of concern and a warm welcome goes miles with a generation of people who only connect via the click of their keyboards each day.
A friendly church body chooses to connect the dots for the casual church attender.
Bottom line: everyone from the top down must have the expectation every single week that someone new is coming to visit. If not, eventually, no one will come to visit. It's as simplistic as that. Pastor, this means no service should be closed without giving the opportunity for a lost soul to accept salvation through Christ Jesus. Nursery worker, you must prepare for the guest toddler who has never been in your care. Usher, door greeter, small group leader or Sunday School teacher–dust off those Welcome materials and walk through the doors with a fresh Word in your heart for your class! It's HARVEST time!
I don't know about you but when I drive past a failing restaurant or through a once thriving community, my heart sinks a little as I can visualize a time when that business or city was once vibrant with traffic. The empty church building with all of its once used classrooms breaks my heart. It's almost as though the 'ghost of once was' looms in those hallways, always a reminder of the activity and life that is now history. Is that what the living Body of Christ is to be? No! We are to be the most happenin' place in town! Full of the joy unspeakable and glory of God!
So let us stop and take inventory. Revamp the ministry model. Create a new box or dust off the old one. But recalculate the cost of business and begin functioning at a higher, more effect level. Eternal dividends are at stake here.
Passionate for the lost and the Church who loves them,
Bridgette