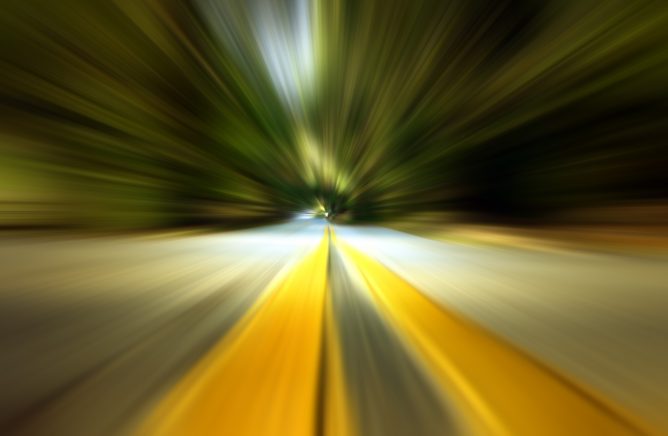 The Dangers of Auto-Pilot
Sixth grade embodies the familiar definition, "The Awkward Years". Some ease through these awkward years with little to no discomfort or humiliation. Others, not so much. Traumatic experiences are often shared by adults from their sixth to eighth grade years as the average child encounters a newly found talent for clumsy behavior, opening the gate to socially disastrous accidents or frivolous mistakes they never live down with their peers or families. When I was in the sixth grade I had such an encounter.
If you know me now you might not believe that at one time I was painfully shy and known to hide behind my brother when in uncomfortable or unfamiliar situations. But by sixth grade I had become aware that things had shifted in the socialization of boys and girls. These boys with whom I had already attended elementary school for several years had now become foreigners to me. They no longer wished to just play as friends on the playground. There was a tremendous chasm between these two sides of boy and girl and it now was a game to figure out how to cross that chasm without looking like you actually wanted to do so. Of course, the girls liked the boys and the boys liked the girls. But that was irrelevant. Now, by all appearances, it was not going to be quite that simple. We had to learn a new language in order to figure out what these boys liked and what they wanted us girls to be and how they wanted us to act and what they wanted  us to look like.
My homeroom sixth grade class was one of three classes that rotated between three teachers. Two of these teachers were men, which was a first for this girl. As was common in those ancient times, we passed notes, not texts, in class. Of course, we weren't allowed to do this but we did it anyway. And in one of those notes I fell prey to this new frustrating process of figuring out what the boys wanted. Did they want me to be sweet, girly, and princess-like? Or did they prefer me to be like them–burping, athletic, and altogether gross? It was at this crossroads in my development that my mind temporarily left me and I did something I had never done before: I passed a note, with a poem, to a boy, about, um, items usually found in a toilet.
It was this very note that was intercepted by my male teacher who in turn sent it to my sweet, pastor's wife homeroom teacher, who then called me to her desk for a conference. Despite the fact that this behavior was blatantly uncharacteristic for me, she scolded me and sent the note home with me for instructions to have my mother sign it and then return it to her. I can't tell you how I dreaded taking that note to my mother. My heart was grieved. My mind was racing. How did I get here? I've never even thought of doing this before! And I don't even particularly like the boy I was exchanging notes with and trying to please? What was I thinking?
Nothing pressing or urgent in our brains allows us to slip into "auto-pilot".
This innocent but tragic-at-the-time memory of mine takes me to that day in the classroom when I was mentally shaken from a blurry slip of behavior. But sometimes our daily life as adults is going smoothly–at times, a little too smoothly–or perhaps we are distracted, and we become a bit glazed over in our thinking. Nothing pressing or urgent in our brains allows us to slip into "auto-pilot". We are simply coasting in this section of life, functioning on sheer auto-pilot. Then one day, tragedy strikes or we hit a patch of life that is not quite so smooth and we are jolted into reality. "Huh? What happened? Where did that come from? And why did I say or do that?"
Auto-pilot living is only easy when life is easy and drama-free. But it quickly becomes dangerous when we react from a place that has been less than vigilant. We 'over-correct' and react instinctively instead of acting intentionally. This usually brings about less than ideal, if not disastrous, results.
Our nation and this world are rocking and reeling from the repercussions of sin. As we approach the imminent return of Christ, the lawlessness is rampant. And yet, all of this is fulfilling hundreds of years of prophecies. If you watch the nightly news or survey the chronic news alerts via your app, you are all too familiar with the danger that lies about us. Random tragedies are jarring the lives of families when their loved one all-too-quickly is taken from them by a bizarre accident, heart attack, or glitch of the brain.
Why? Why is this happening? And why did I react that way?
Our human tendency to default to auto-pilot leaves us vulnerable and wide open to the invasion of Satan himself. He loves to strike when life is going smoothly and our guards are down. And no one is more aware of the ever-ticking global clock than he is. His time is short. Jesus is coming soon. And his mission is clear: pick off the vulnerable saints to detour them. Satan may not be able to cause you to give up but, when given access, he takes pride in sabotaging your ability to be diligent and about the Greater Cause. 
Peter wrote in his first letter to the "pilgrims of the Dispersion"–those who had scattered under the persecution of the Early Church–urging them to "be sober, be vigilant; because your adversary the devil walks about like a roaring lion, seeking whom he may devour." (1 Peter 5:8). Satan is walking about. Bad things happen to good people. But how we react must based on a few principles we see in Peter's letter.
Submission to authority and godly counsel. Earlier in chapter five of 1 Peter we read Peter's teaching on the role of shepherds, or the pastor, to the local body, his flock. The shepherd is to serve as an example to those entrusting their spiritual growth to his care. He is not to blend in with his flock. He is to be an example, one step ahead of them, spiritually and in daily lifestyle, so they can follow his lead. Likewise, the flock, especially those who are younger, are to humble themselves, receive counsel & teaching, and follow in the shepherd's leading. (1 Pet 5: 1-6)
Casting cares upon the Lord. Be reminded: He cares for you in such an unbelievable way that He actually has plans for your daily activity. He wants to "yoke up" with you, according to Matthew 11, assisting you in carrying that heavy burden upon your shoulders. If you are yoked with Him, you won't be away from His supernatural protection and favor, leaving you open to harm. (1 Pet 5:7)
Resisting Satan's attacks. As a follower of the Lord Jesus Christ and co-heir to the Father's Kingdom, you do not have to keep taking the hits! Resist him! How? Steadfastness in faith and proactive use of His Word. Revelation 12 says, "and they overcame him by the blood of the Lamb and by the word of their testimony,", which means your consistent speaking of His Word and what He has done for you will give you the power to overcome the enemy. Your brothers and sisters in Christ are suffering in similar fashion. Lean on their support. (1 Pet 5:8-9)
Rest in His grace. God's grace has the capacity to see you through in ways you never dreamed possible. "But may the God of all grace, who called us to His eternal glory by Christ Jesus, after you have suffered a while, perfect, establish, strengthen, and settle you." (1 Pet 5:10) Now rest in God's grace, knowing that if you are accomplishing His Will, He will accomplish His Word.
…if you are accomplishing His Will, He will accomplish His Word
It may seem tiring to be more vigilant and not allowing yourself to daydream or take this next stretch of road on auto-pilot. But be assured, the reward for staying mentally, spiritually, emotionally and physically engaged in what the Spirit is saying and how He is directing will bring the greatest reward, both in this life and in the life to come. "Let us become more aware of Your presence."♥ Then we will know what to do, what to say, and how to live. 
Vigilant, Determined, Purposeful–
Bridgette Tomlin
---
♥Holy Spirit (Jesus Culture/Martin Smith)