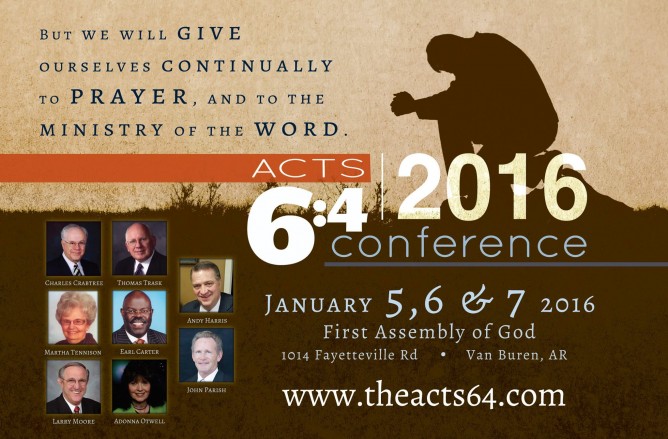 Join us!
Chresten Tomlin Ministries is privileged once again to assist with this dynamic conference focused solely on seeking the face of God.
 "The ACTS 6:4 CONFERENCE is an annual grassroots gathering of Pentecostal preachers and laity who champion the timeless truths and spiritual experiences that define us as an end-time global movement."
Each of the seven services will be
live streamed
via the conference
website
. Join us for an experience in His presence, power-packed preaching, and anointed worship. There's no greater launch to your new year!
4

"…

but we will give ourselves continually to prayer and to the ministry of the word." Acts 6:4
All 2016 services have now been archived via
YouTube
. Look for multiple listings under 'Acts 6:4 Conference 2016'.