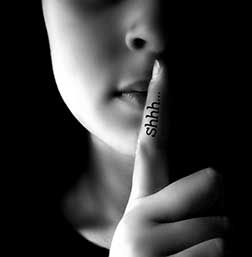 Matthew 6:1-4: "Take heed that you do not do your charitable deeds before men, to be seen by them. Otherwise you have no reward from your Father in heaven.2 Therefore, when you do a charitable deed, do not sound a trumpet before you as the hypocrites do in the synagogues and in the streets, that they may have glory from men. Assuredly, I say to you, they have their reward. 3 But when you do a charitable deed, do not let your left hand know what your right hand is doing, 4 that your charitable deed may be in secret; and your Father who sees in secret will Himself reward you openly.
Have you ever looked at others about you and thought, "How did they manage to buy that? I know they don't make more money than I do!" or "Why does it seem that he is so much closer to God than me? I've been in the Church much longer!" "When they pray, it seems like they can always find the answers! I don't hear anything when I pray!" While there may be a variety of answers to these questions, one very significant possibility lies in Jesus's teachings to His disciples in Matthew 6.
These first several chapters of the book of Matthew delineate the ground floor operations of 'Jesus On Earth Ministries' as He was recruiting, teaching, training, and empowering His first elect disciples. The red ink, indicating direct quotes from Jesus, far surpasses the black ink for this section of Scripture. Jesus had a lot of work to do if He was going to take these common, but passionate, followers and establish them as the very foundation of the New Testament Church.
It's easy to jump to conclusions and even allow jealousy, resentment, and covetousness to take over our minds and hearts when we look about us and see evidence in others' lives of success and favor. Whether it is of natural or spiritual means, when someone else has something you desire, the first thought might be to begrudge them such blessing. But what you may not know is that something has been done behind closed doors to produce such favor.
…when someone else has something you desire, the first thought might be to begrudge them such blessing.
Jesus taught His disciples in today's text that much of what produces visible and tangible greatness in our lives will be the sole result of intangible and 'invisible' greatness: that which is unseen by man will be rewarded openly by God. In fact, six times in this chapter alone Jesus uses the word 'secret'. "Shhh…do good things for others, pray intentionally and often, fast and intercede. But do it in secret!" It is quite possible that the results you are seeing in his or her life publicly are simply the open reward of time and effort invested in eternal deeds unseen.
So what exactly are you looking for God to do in you and for you this year? Take some time over the next few days to jot down some 'God Dreams'. Did you know that our Father desires to reward those who diligently seek Him? (Heb 11:6) He is not a respecter of persons, but He is undoubtedly a respecter of faith. And faith is required to give in charitable sacrifice, pray unceasingly without seeing the results, fast when your flesh revolts, and choose to not worry when you don't see the answer right in front of you!
Heed Jesus's warnings to His disciples. Be careful to not throw a parade when you fast or do a social media blast when you serve the poor. When you bless someone in obedience to the Spirit's prompting, keep the actions under wraps. The public reward He has waiting in store will far outshine the glory you will gain by others' immediate applause and pats on the back. The Father's 'atta-boy' is worth it all!
New Year. New Determination. New Level.
Bridgette