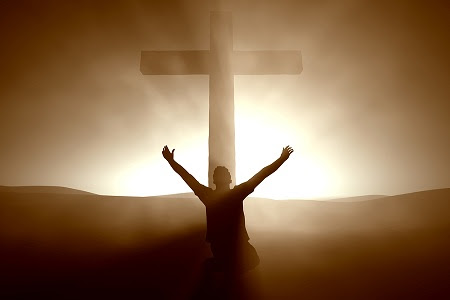 Luke 18, verses 9-14:  "And He spake this parable unto certain which trusted in themselves that they were righteous, and despised others:  'Two men went up into the temple to pray; the one a Pharisee, and the other a publican.  The Pharisee stood and prayed thus with himself, "God, I thank Thee, that I am not as other men are, extortioners, unjust, adulterers, or even as this publican.  I fast twice in the week, I give tithes of all that I possess."  And the publican, standing afar off, would not lift up so much as his eyes unto heaven, but smote upon his breast, saying, "God, be merciful to me, a sinner."  I tell you, this man went down to his house, justified, rather than the other:  for everyone that exalteth himself shall be abased; and he that humbleth himself shall be exalted.'"
It is very easy for those who have been serving and walking with God for a long time to become arrogant, critical, and full of vanity.  We have been inundated with Gospel literature and teaching.  We can so easily become "fat" and forgetful.  One of the greatest tools of Satan in these last days is to bring forgetfulness to the believer.
Here in Luke, chapter 18, the Pharisee prayed openly and loudly, thanking God that he wasn't like common men; that he was not a sinner or unjust in any way.  He even publicly downgraded the publican.  He wanted the publican to hear his arrogant prayer.  He made it clear to God all his sacrifices, his fasting, and his giving.  Forgetfulness had gripped him.  He was a sinner who desperately needed a Savior.  The Pharisee could no longer see his need for God's mercy.
Now we see the publican, standing off by himself in embarrassment, who wouldn't even lift up his eyes out of shame.  He beat his own chest, asking God for His mercy.  He came to God in humility and Jesus said he would instantly be accepted.  When you look at this from the outside, it would appear the Pharisee who had all of the knowledge and spiritual paraphernalia would be considered above the simple publican.  But the publican saw his desperate need of the mercy of God.
We need to be reminded today:  we need Jesus so desperately.
It is because of His mercies, we are not consumed. We must have Him every moment of every day. Ephesians, chapter 2, verse 5 (AMP):  "Even when we were dead and slain in our shortcomings and trespasses, He gave us the very life of Christ Himself and raised us up together, giving us a joint seat with Him in heavenly places. He did this that He might clearly demonstrate through the ages to come the limitless, immeasurable, and surpassing riches of His free grace in His kindness and goodness toward us in Christ Jesus."
The Psalmist said, "His mercies are new every morning." Let us not forget we must have His mercy. Let's walk in humility, knowing that He has made us alive in Christ through His mercy.