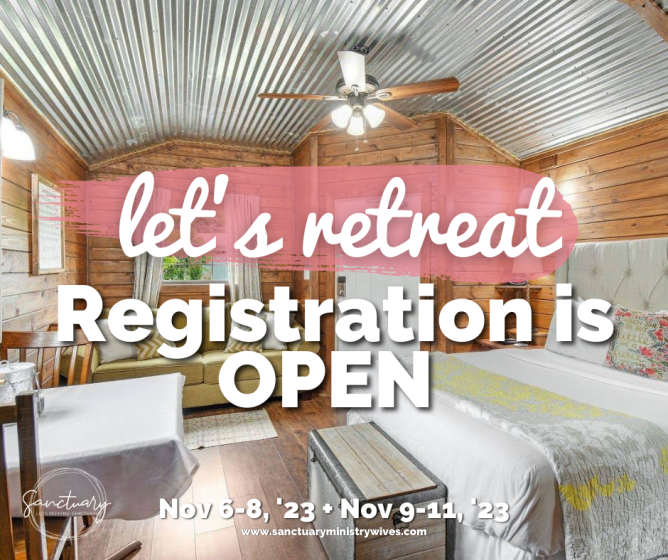 Retreat for Ministry Wives
In 2015, Bridgette Tomlin launched a ministry for ministry wives called Sanctuary, its debut being a two-day, two-night retreat for women who are married and in vocational ministry. While Sanctuary has multiplied its various outlets of connection, support, and resourcing, Let's Retreat is still at the very foundation of all that this ministry embodies. Sanctuary Let's Retreats are currently held annually and feature sessions of teaching, prayer, and relationship building, as well as time for pampering, rest, and relaxation. The events' reduced rate makes this oasis affordable to each invited guest.
In 2023, Sanctuary will be hosting TWO Let's Retreat events, back-to-back! Two separate events will allow the retreats to remain smaller in size but will be held back-to-back in November 2023 to accommodate our growing demand for attendance. The venue is Gathering Oaks Retreat in Crawford, TX, just 15 short minutes from Waco. The total cost for two days and two nights averages between $325-425 (lodging accommodations vary), which includes all catered meals, deluxe lodging accommodations, a beautiful swag bag of goodies, and all the amenities that the location & retreat schedule afford.
Registration for each of the Let's Retreat events will open on Friday, February 10. Begin praying and planning now! Take that "we should get together" to a "see ya in November" with your ministry wife girlfriends!
Learn more about Let's Retreat here>>>