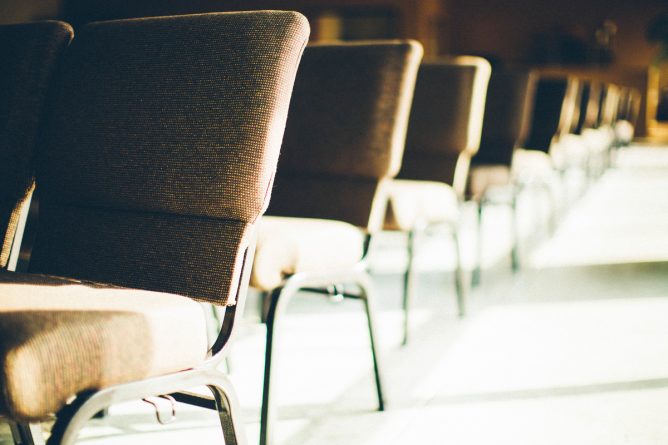 The image above very well depicts what we have all witnessed the last several weeks. It has been very difficult to be distant from one another without our worship together. But I know that you, like me, have felt the closeness of God's sweet presence during this unprecedented time. Acts 4, verses 32-35, state,
"All the believers were united in heart and mind. And they felt that what they owned was not their own, so they shared everything they had. The apostles testified powerfully to the Resurrection of the Lord Jesus, and God's great blessing was upon them all. There were no needy people among them, because those who owned land or houses would sell them and bring the money to the apostles to give to those in need."
This very well illustrates how Bridgette and I have felt throughout this season. You, dear ministry partners, have continued to give sacrificially and so faithfully. Therefore, the ministry has gone forward and even prospered during what many people would label a famine. Just as the Early Church believers gave of themselves and even drained themselves dry to see to it that each others' needs were met, you have done the same for us, for which we are eternally grateful.
In the very near future, empty pews will be filled with longing, seeking hearts.
This season of waiting and your faithful support have afforded additional time of prayer and preparation for what I believe will be the greatest hour of the Church–a mighty harvest of souls that will come from the work of the Holy Spirit during this time of quarantine. In the very near future, empty pews will be filled with longing, seeking hearts.
Let me encourage you today: the cold are going to get colder and the hot are going to get hotter. Let's keep our focus upon the Author & Finisher of our faith so that we can burn brightly for Him in these final days before the Rapture. I continue to pray Psalm 91 over each of you.
Yours for Souls,
Chresten Tomlin