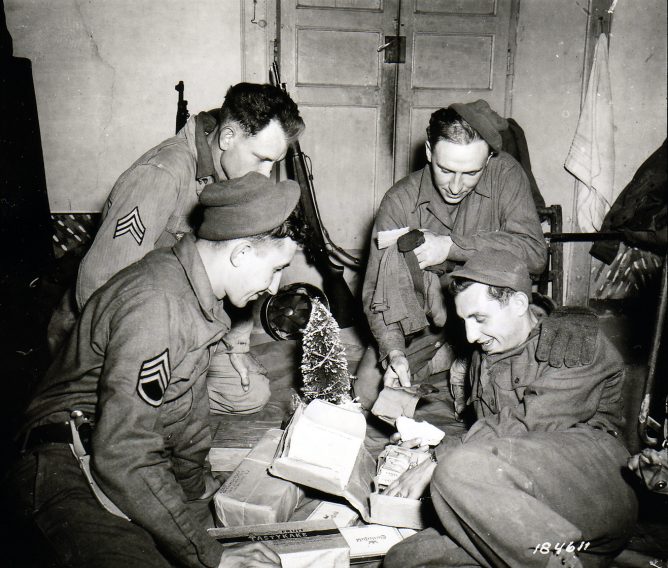 I'm dreamin' tonight of a place I love
Even more than I usually do
And although I know it's a long road back
I promise you

I'll be home for Christmas
You can count on me
Please have snow and mistletoe
And presents under the tree

Christmas Eve will find me
Where the love light beams
I'll be home for Christmas
If only in my dreams

Christmas Eve will find me
Where the love light beams
I'll be home for Christmas
If only in my dreams
If only in my dreams♦
Most likely you've heard the familiar Christmas tune, "I'll Be Home for Christmas". This sad, but sweet piece was sung from the point of view of a soldier stationed overseas during World War II, writing a letter to his family. In the message, he tells the family he will be coming home and to prepare the holiday for him, and requests snow, mistletoe, and presents on the tree. The song ends on a melancholy note, with the soldier saying, "I'll be home for Christmas, if only in my dreams".♥
"I'll be home for Christmas, if only in my dreams."
This past week, as I typically do, I set my heart on prayer for our countless missionaries who serve around the world. So sacrificially they serve that most do not see their families back at home but every four years when they return to raise more funds, travel to update their partners, and catch up with family and friends. Tears began to flow as I considered that they, too, just like our military service men and women, fight such a tremendous war. Yet their fight is for eternal victories.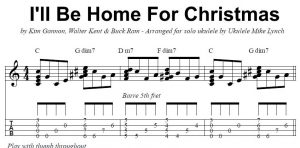 Paul wrote to the Church at Colosse in Colossians chapter four, verses two through four, "Continue earnestly in prayer, being vigilant in it with thanksgiving; meanwhile, praying also for us, that God would open to us a door for the word, to speak the mystery of Christ, for which I am also in chains, that I may make it manifest, as I ought to speak." He was reminding his faithful brothers and sisters: "I need your prayer support now more than ever. We need open doors now. I need to know how to speak and when to speak. My ministry partners and I need to know when to move forward and when to stay put."
As we go about, fulfilling the many holiday obligations, some we enjoy and others we endure perhaps, let us take to heart the many who are serving in places we may never see on this side of Heaven. May we be reminded of the tremendous sacrifice they are making to "speak the mystery of Christ" to those who have never heard of the Greatest Christmas Gift every given. God's only begotten Son. The Savior of the world.
Paul went on in verses five and six of chapter four to charge the believers: "Live wisely among those who are not believers, and make the most of every opportunity. Let your conversation be gracious and attractive so that you will have the right response for everyone." (NLT) As believers we must guard the manner in which we 'educate' non-believers about the Reason for the season. Whether at home or abroad, this charge must ever be present in our hearts and minds as we share the Good News. This is our Hope. He is our Hope. Our lives are simply the beautiful wrapping for the Gift.
Wherever you spend Christmas this year, take a few moments to pause and pray for those who are representing Jesus around this world, many in some remote areas that are a far cry from the bountiful spreads we may enjoy on such a special day. Then, follow up on Paul's training with your own family and friends who may have yet to accept the gift of eternal life. Be gracious. Live wisely. And take Jesus home with you for Christmas.
Merry Christmas,
Bridgette
---
♦Songwriters:  Walter Kent/Buck Ram/Kim Gannon
♥Info from Wikipedia