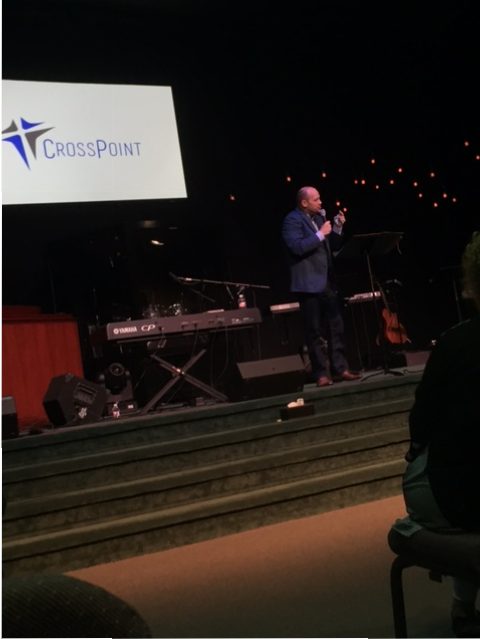 Encountering difficulty, challenges, and even trials in life can test one's faith, even that of the sturdiest, most seasoned saint. As we approached the new year of 2016, Bridgette and I began to petition God, asking for a fresh 'statement of faith' or vision from Him for our family and ministry. Both Bridgette and I felt strongly led to declare that we were entering a "New Year. New Level. New Determination." With absolute certainty, our hearts were determined to see a greater harvest from our labors throughout 2016. Anyone who has served God with a passionate pursuit to please Him and defeat the enemy's plan has undoubtedly encountered the enemy himself from time to time. And that is what we've experienced in unique fashion this year.
In late winter I was diagnosed with Type 2 diabetes and, while I quickly revised my diet and exercise regime to conquer the diabetes successfully, the aftermath brought severe neuropathy, a painful malfunction of the nerves and circulation. The Lord has given me grace to press forward despite many bouts of almost debilitating pain. And yet, my faith has never soared higher to see the lost found, the believer filled with the Spirit, the bound delivered, and, of course, the sick set free and healed. But there have been some tough days. Days I had to grit my teeth and declare victory in the face of defeat and discouragement.
Have you ever been there?
Today the people of God are under attack like never before. Satan knows his time is short and his resources are limited. So he's upping his game to bring on pain, disease, discouragement, confusion, and other challenges to thwart the plan of God in the life of the believer. That's where the faith in what God's Word says must rise to the top of the menagerie of Satan's lies and fill the mouth of the believer, rebuking the enemy's plan and declaring the victory in Christ!
These past few weeks in ministry have produced evidence of the war being won in the lives of those who are desperate enough to pursue their own victories! A gentleman in Hominy, Oklahoma, late August was sitting in his seat, listening to me sing a song I recently wrote and recorded called "Send Your Word". Dealing with the repercussions in his lungs from a surgery, he told me after the service, "I began to sense the Lord healing me even while you were singing!" He has since reported that he is still free from that pain and doing remarkably well!
Last Sunday in Sand Springs, OK we experienced a powerful service with an incredible response to the altar call. Several wept their way through to salvation and many recommitted their lives to Christ. A man in his 70s requested prayer as he was experiencing a major problem with his legs and was using a cane to steady himself. I laid hands on him and began to speak the Word over his body, commanding it to come into alignment with God's promise of healing. After we prayed, I said to him, "Come, walk with me". He left his cane behind and began to walk with me. The further we walked, the greater his strength became. He left that cane on the front row of the sanctuary and it remains there a week later!
A precious lady in Sand Springs, OK received healing last Sunday morning. She explained that she was suffering with severe pain in her shoulder and upper arm, completely unable to raise her arm. Following our prayer together, she raised both hands in total praise to the Lord for what He had just done in delivering her from pain!
New Determination. This is what we as Last Days believers must possess as we march forward to take the spoils of this final war. Today we rejoice in all God has done. And today we declare with boldness: the best is yet to come!
Yours for Souls,
Chresten Tomlin