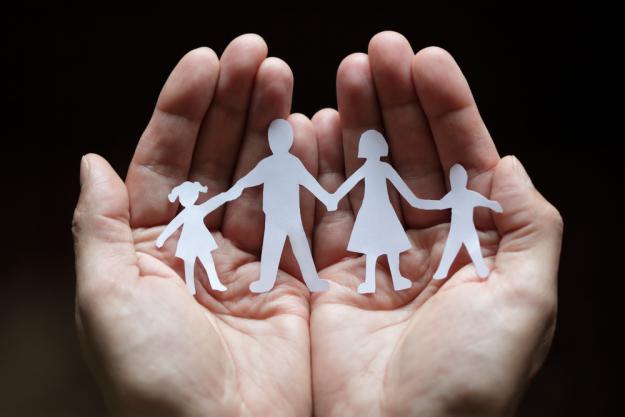 Hebrews 11:1-2, 5-7:
1Now faith is the substance of things hoped for, the evidence of things not seen. 2 For by it the elders obtained a good testimony.
5 By faith Enoch was taken away so that he did not see death, "and was not found, because God had taken him"; for before he was taken he had this testimony, that he pleased God. 6 But without faith it is impossible to please Him, for he who comes to God must believe that He is, and that He is a rewarder of those who diligently seek Him.
7 By faith Noah, being divinely warned of things not yet seen, moved with godly fear, prepared an ark for the saving of his household, by which he condemned the world and became heir of the righteousness which is according to faith.
As I read verse 7 from Hebrews 11 this past week it pricked my heart once again, especially in light of the chaos that is only building all around us in American society and around the world. Things are truly unraveling before our very eyes, tempting us as believers on the Lord Jesus Christ to be paralyzed with fear–not the godly kind of fear, but the "scared out of our minds" kind. The kind of fear that keeps us glued to the televised news and radio talk show host, thinking "surely this isn't for real".
No doubt the tumultuous times that Noah and his family lived in were far more severe. Jesus the Messiah had not appeared on planet Earth, and atonement, once and for all, had not been made for the sins of man. The Holy Spirit had not descended to bring God's presence and power into the very heart of every believer who sought to receive Him. The situation was so very dire that God was ready to simply wipe the slate clean and start from scratch, with the exception of one man and his family.
Faith. Faith as defined here in the book of Hebrews as the very possession of evidence that couldn't be seen was found in Noah. His faith believed God could turn things around and that he had the capacity to actually please God! Through this Noah "obtained a good testimony". Noah obviously met the criteria:
Noah had faith.
Noah believed God existed.
Noah believed God to be a rewarder of those who diligently seek Him.
Noah diligently sought after God and obeyed His commands.
Noah therefore received the divine warning not issued to any other man on the face of the earth at that time.
Noah had a healthy, godly fear.
Noah determined to obey God and built an ark of safety for his family.
Noah condemned unrighteousness and embraced righteousness…by faith.
There's too much to fully digest here today but take a few moments to re-read Hebrews chapter 11. If you are not a believer on the Lord Jesus Christ, please sense my urgency that today must be the day of your surrender. The signs of the times prophesied hundreds of years ago are being fulfilled daily, all pointing to the soon return of Jesus Christ! Learn more about the first few steps by clicking here.
If you find yourself looking at the events taking place and fighting fear, fight that fear with faith and prepare an ark of safety for your household. Draw your family close and encourage them by the Word of God, condemning worldly obsessions and embracing righteousness (right-standing with God & His commandments). Now is the time!
Diligently seeking Him,
Bridgette