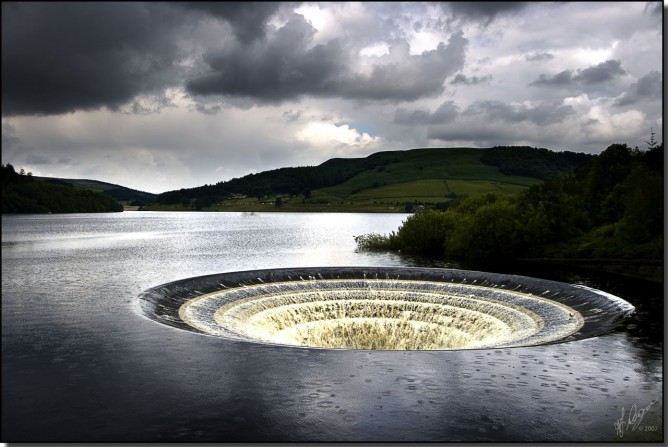 Tapping the Spirit's Reservoir
Proverbs 16:3:  "Roll your works upon the Lord [commit and trust them wholly to Him; He will cause your thoughts to become agreeable to His will, and] so shall your plans be established and succeed." (AMP)
If you resemble most of us humans you may encounter days, weeks, even months where it seems as though life happens to skirt along quite smoothly. There seem to be few bumps in the road, the funds in the bank account are holding up, the children are cooperating and functioning well in school, relationships are comfortable, and life just feels good. In those seasons you wonder with distant memory how you ever could possibly not feel good in your own skin; how could you have let life get you down before?
And then one day you wake up and something has shifted. Yes, you become aware of something that has gone awry or someone has made a decision that alters this blissful perspective of life. In the cycle of a few hours (and even sometimes a few minutes!) you now wonder how life could have ever felt blissful or filled with ease; how could you have actually trusted that person? how could you ever feel happy again?
It is in those moments of frustration and disappointment that you react immediately from what is "on tap" at the moment in your spirit. There is rarely time to pause, head to the prayer closet, digest the richness of His promises in His Word, call the Pastor, or resurrect the spiritual disciplines you may have neglected in your season of bliss. No, what has been taken in before that moment must suffice for your immediate reaction which will effect a series of reactions.
What's in your spirit's reservoir today? Over recent years I have come to the understanding that in those moments of overwhelming drama, the only thing that changed from one moment to the next was my awareness of the issue. God did not become informed when I did. And the situation did not come into being at the moment I was made aware! It had already been. Only now was I held responsible for the knowledge, how I would react to it and the people involved, and Whom I would trust to see it through.
When I give what seems so unfathomable or overwhelming to me unto Him, I am then able to think thoughts like Him and conceptualize His means to an end. I, in essence, cut the situation in half, into "bite-size pieces", and simply trust in Him. Then, and only then, will I do and say the right thing to effect a greater result. Instead of complaining, I will take the issue at hand to Him in prayer. I will surrender my flesh to His will. And let's be honest, that plan is so much better than what I could ever ask, think, or imagine! Roll whatever you are facing today upon the Lord, trusting wholly to Him, so that His thoughts will become your thoughts and your plans shall succeed.
Trusting in Him,
Bridgette