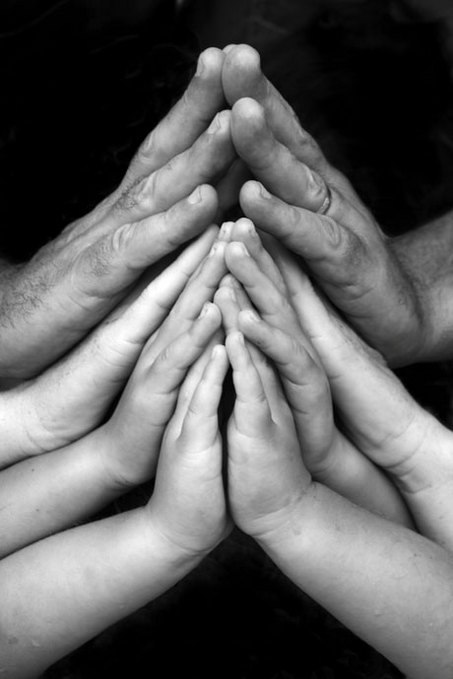 2 Thessalonians 3:1:  "Finally, brethren, pray for us, that the word of the Lord may have free course, and be glorified, even as it is with you:"
I am currently working my way through Rick Renner's daily devotional book Sparkling Gems from the Greek♦.  (If you do not own this book, I highly recommend it!)  Yesterday's excerpt  highlighted the apostle Paul's challenge to the believers in Thessalonica to pray for those delivering the Gospel.  Many apostles in that time especially were, on a regular basis, taking the Good News to people groups & regions who had never been exposed to it.  These were pagan people in every sense of the word.  Opposition was intense, both in the natural and the supernatural.  Evil forces were confrontational in an effort to thwart the very beginnings of a revolutionary movement, destined to change the course of the entire world for Christ.
In our western culture it is extremely difficult for us to wrap our minds about this type of ministry.  If you've ever traveled outside of the United States, you quickly recognize the bubble that exists in our nation.  You may even live in a place that is bound by darkness…but it's "darker" somewhere else.  Paul knew that his mission from its inception would take him into such darkness.  But it's as though, when he was writing to encourage the persecuted saints in Thessalonica to remain steadfast in their service unto God–to keep looking for Christ's appearing–that he was wrapping this message up with a cry for help.  He didn't ask for funds; he didn't beg for relief. He plead for prayer.
While there are a number of directions my heart was stirred just within this one verse and Renner's teaching on it, what I'd like to bring to you today is a plea for prayer.  My mind and heart immediately went to those we are connected with who are serving just like Paul in an area of intense darkness.  Many men, women, and their children have sacrificed it all to plant themselves in the midst of pagan lands to bring Light into darkness.  Their daily conflict puts ours to shame.  Their marriage, their children, their finances, their bills, their calling, and their health may be resting upon the prayers of the saints worldwide today.
Renner goes on to give us a more intense translation of Paul's challenge with the potency of its original Greek intent as this:  "Finally, brothers, pray for us and for those things that concern us.  Pray that the word of the Lord will spread quickly and without resistance.  Pray that we will be able to keep up the pace that is required for us to get this message out!
"To fulfill this task, we have to be like runners whose eyes are fixed on the goal before us!  We must be like brave, bold, daring, and courageous messengers, whose job is to carry vital information across enemy lines.  We have to move promptly and swiftly to get the message of the Gospel to the other side where people are desperately waiting.
"Since the Lord has dispatched us to carry this message, and since this task requires us to run speedily through dangerous territory, we request prayer that we will be able to make it through every skirmish, clash, confrontation, and struggle that we might come across as we run to the other side to deliver the word of the Lord.  I request that your prayers be unbroken, uninterrupted, and never-ending.  As you pray, remember to specifically stipulate that the word of the Lord would usher in a triumphant and glorious new day in the lives of those who hear it, as it has done among you."
All morning I have been stirred to plant a seed of prayer.  This seed is for a harvest of souls and victories for those serving around the world, many of whom are being persecuted for the Cause as I write.  But may it also harvest intercessory prayer for our ministry, our children, our marriage, our bills, our finances, and our calling.  Who is God calling you to pray for today?
Yours for Souls,
Bridgette
---
♦Renner, Rick. Sparkling Gems of the Greek, Vol 1. ©2003, Institute Books.