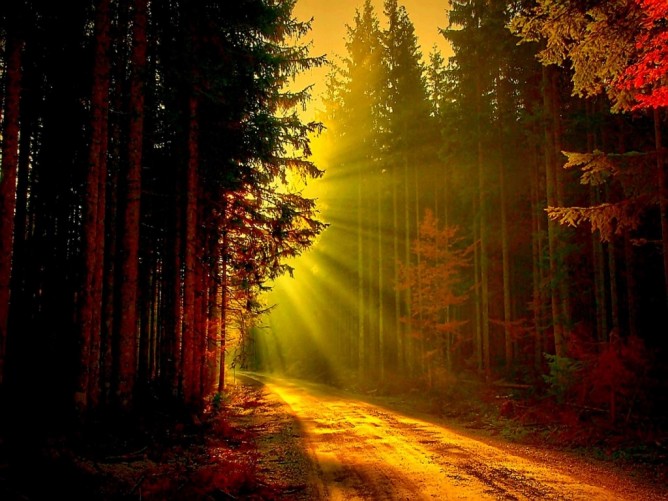 Proverbs 14:7: "Go from the presence of a foolish man, when you do not perceive in him the lips of knowledge."
I recently had lunch with a long-time friend of mine who also happens to be 80 years of age. As she has officially lived more than twice my number of years I make it a practice to call her on a fairly consistent basis and visit. Still ringing in my head are the words she began our conversation with: "Bridgette, what are we going to do about this world we are living in?" I cannot fully grasp all of the many changes that have transpired throughout her life's journey since the 1930s. And yet she was asking me such a loaded question!
"I'm not sure I have all the answers, but I plan to keep doing what I've been doing, Sister C. It has worked for me thus far. It is simple. It is elementary. But it has kept me thus far," I quipped. "Beyond that, I plan to pray He comes ever more quickly."
She giggled with her high-pitched cackle, one that I most certainly believe should be trademarked, and said "sounds like a good plan!" But then she went on to tell me how she was recently handed a book concerning an End Times belief theory. As she read over the first few pages she quickly ascertained the direction it was headed–a direction that did not line up with her foundational principles grafted from God's Word. "I took that book promptly back to the people who lent it to me and let them know I couldn't read it. It defies what I believe to be true," she said, emphatically.
The collective writings of wisdom in the book of Proverbs are most certainly the "go to" reference when one is needing a daily dose of wisdom for practical living. They are practical, deep, simplistic, and empowering. The book's purpose is to provide insight on how to live so your life represents your professed fear of the Lord: not the "I'm afraid" kind of fear, but the "I respect and reverence" kind of fear.
Verse 7 of chapter 14 in Proverbs clearly states, "Go from the presence of a foolish man, when you do not perceive in him the lips of knowledge." If you have not noticed, our world is obsessed with all things labeled 'supernatural' and 'spiritual'…even 'inspirational'. But not everything that the secular world deems to be such is such. It is all too easy to naively take in foolishness because it wears a familiar label. But how can you tell?
First, the Proverbs authors state time and again to flee from anyone and anything that does not possess knowledge or wisdom. Godly knowledge and wisdom–found in the Scriptures, revealed by the Holy Spirit–are what will keep you from straying from absolute Truth. "Humanistic wisdom is a poor basis for determining what is true or false, right or wrong, worthy or unworthy. God's written revelation is the only infallible source for determining the right path of life."¹ Therefore, at the first moment you discover that someone or something conflicts with the Truth of God's Word, flee from that situation and refute such falsehood from entering into your heart.
Secondly, pursue wisdom and knowledge. As early as age 11 or 12 my parents began encouraging me to read one Proverb each day as part of my daily Bible reading. With 31 chapters total, the Proverbs are the ideal "one-a-day" devotional, packed with practical spiritual nutrition for your soul, mind, and spirit. Seek out people of God who have maintained a consistent lifestyle of wise choices. Ask to spend time with them and make yourself available to their insight. Petition the Holy Spirit to grant you wisdom. The Father grants wisdom to those who will ask for it! (James 1:5)
Finally, while you're doing life perhaps among people who disagree with what you believe, you must consistently speak, think on, pray about, read about, and sing about what the Word of God can produce in your life. It has been said you will become that of the least of your friends. Proverbs 13: 20 reminds us: "He who walks with wise men will be wise, but the companion of fools will be destroyed." The apostle Paul said that evil company corrupts good habits (1 Cor 15:33). You may not be able to choose those you work or study with, but you can select those whom you allow to speak in to your life. When the Word of God is sown deeply and rooted in your heart and mind, foolish thinking will find no room to settle in. 
Let us determine that in these dark days we will remain illuminated by the Spirit, exuding much light by the Word of God. "Through Your precepts I get understanding; therefore I hate every false way." (Psalm 119:104)
Clinging to wisdom,
Bridgette
¹Donald C. Stamps,
The Full Life Study Bible

, New International Version. ©1992 Life Publishers Int'l.