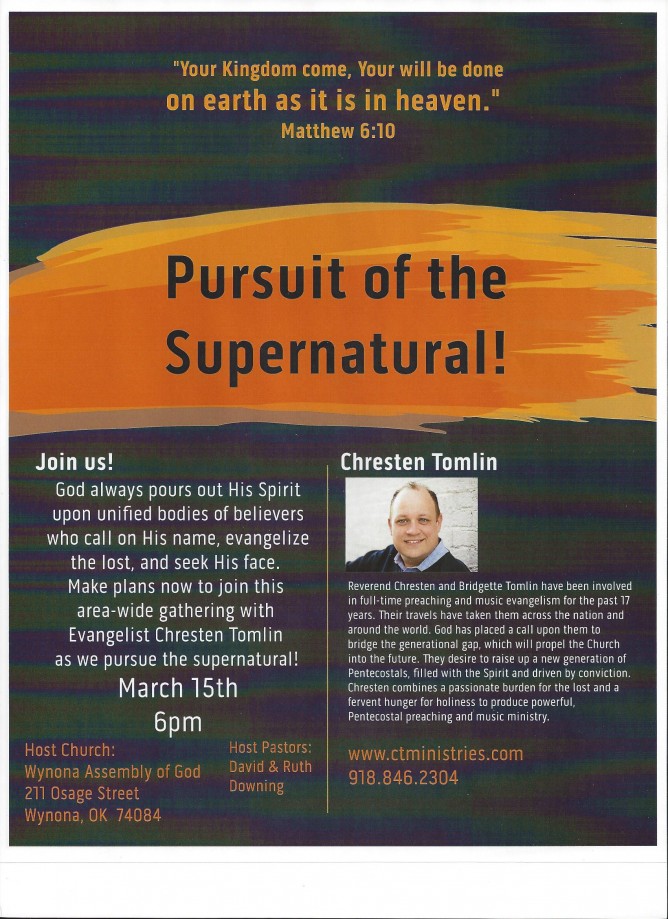 Pursuit of the Supernatural
God has prompted me to initiate a series of services that will potentially unify believers in "Pursuit of the Supernatural". God always pours out His Spirit upon unified bodies of believers who call on His name, evangelize the lost, and seek His face. Make plans now to join this area-wide gathering hosted by Pastors David & Ruth Downing in Wynona, Oklahoma. If you live in the west Tulsa area, you don't want to miss this! Other "Pursuit" gatherings will be hosted in the weeks and months to come.
The best is yet to come!
In pursuit of the supernatural,
Chresten