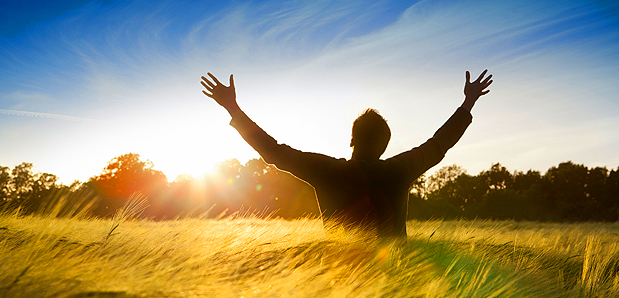 Psalm 27 NJKV:  1 A Psalm of David. The Lord is my light and my salvation; Whom shall I fear? The Lord is the strength of my life; Of whom shall I be afraid? 2 When the wicked came against me To eat up my flesh, My enemies and foes, They stumbled and fell. 3 Though an army may encamp against me, My heart shall not fear; Though war should rise against me, In this I will be confident. 4 One thing I have desired of the Lord, That will I seek: That I may dwell in the house of the Lord All the days of my life, To behold the beauty of the Lord, And to inquire in His temple. 5 For in the time of trouble He shall hide me in His pavilion; In the secret place of His tabernacle He shall hide me; He shall set me high upon a rock. 6 And now my head shall be lifted up above my enemies all around me; Therefore I will offer sacrifices of joy in His tabernacle; I will sing, yes, I will sing praises to the Lord.7 Hear, O Lord, when I cry with my voice! Have mercy also upon me, and answer me. 8 When You said, "Seek My face," My heart said to You, "Your face, Lord, I will seek." 9 Do not hide Your face from me; Do not turn Your servant away in anger; You have been my help; Do not leave me nor forsake me, O God of my salvation. 10 When my father and my mother forsake me, Then the Lord will take care of me. 11 Teach me Your way, O Lord, And lead me in a smooth path, because of my enemies. 12 Do not deliver me to the will of my adversaries; For false witnesses have risen against me, And such as breathe out violence. 13 I would have lost heart, unless I had believed That I would see the goodness of the Lord In the land of the living. 14 Wait on the Lord; Be of good courage, And He shall strengthen your heart; Wait, I say, on the Lord!
Last week I had a conversation with a lady in her mid-50s who was unexpectedly widowed eight years ago this month.  While her marriage had its up's and down's–times of struggle when her husband chose to stray from the Lord and persecute her for remaining true–she spoke with kindness about her late husband.  Story after story poured from her as she walked me through several decades of their time together.  Phrases like "only God could do that" were used frequently.  Then she relayed the horrific details of the night he had a sudden heart attack in their bed in the middle of the night and how she struggled to think clearly on what to do next or how to save his life. 
I tried to absorb her experience, word by word, as she opened her heart's vault to me.  But my own heart was seared when she said, "Although I have always chosen to trust the Lord, one thing I've never recovered is my ability to get a great night's sleep.  My husband used to always marvel at how well I could sleep.  I could sleep through anything!  I could fall asleep easily every night of the week.  Now I realize…(long pause) I was resting in his care.  And I didn't know that until it was no longer there."
16 1/2 years into marriage myself, at the time, I fully embraced what she spoke of.  In times when things seem a little uncertain or unnerving to me, I can find peace almost immediately if my husband says "we are fine…things are just fine".  And there have been plenty of times when I didn't even realize how greatly I was relying on his leadership or confidence until I found myself "flying solo" when he was out of town and couldn't be reached!
However, that evening after this precious widow bore her soul to me I laid my head to pillow and rehearsed those sweet words "I was resting in his care".  Naturally my thoughts traveled further to the care of my Heavenly Father.  Have you ever found yourself on the other side of a grueling situation and suddenly realize only God could have done that?  Or perhaps you walked through a circumstance and looked back thinking "that could have been so much simpler and less painful had I only chosen to rest in His care".
Whatever you're facing today, I assure you that you'll walk through the valley of the shadow of death if you'll choose to trust your Shepherd and rest in His care.  As verse 14 says above, Wait on the Lord; Be of good courage, And He shall strengthen your heart; Wait, I say, on the Lord!
Psalm 23 NKJV:  The Lord is my shepherd; I shall not want. 2 He makes me to lie down in green pastures; He leads me beside the still waters. 3 He restores my soul; He leads me in the paths of righteousness For His name's sake. 4 Yea, though I walk through the valley of the shadow of death, I will fear no evil; For You are with me; Your rod and Your staff, they comfort me5 You prepare a table before me in the presence of my enemies; You anoint my head with oil; My cup runs over. 6 Surely goodness and mercy shall follow me All the days of my life; And I will dwell in the house of the Lord Forever.
Resting in HIS care,
Bridgette